As always, it's been a super busy summer, but the end of the summer became downright crazy. I don't remember a time since college that I felt so busy! So there will be several posts coming up, but in the meantime, here's one of the new activities adding to the busy summer : I got certified to scuba dive! My husband was certified as a young teen but hasn't been back since then and wanted to get back into it. I feel like scuba has taken over here. We're now both Advanced Open Water divers, dry suit certified and nitrox certified. Later this month we're going down to Califonia's Channel Islands for a 3 day live-aboard boat trip. Super exciting!
Thanks to my husband for taking these two pictures, that's me on the left during my last certification dive back in June.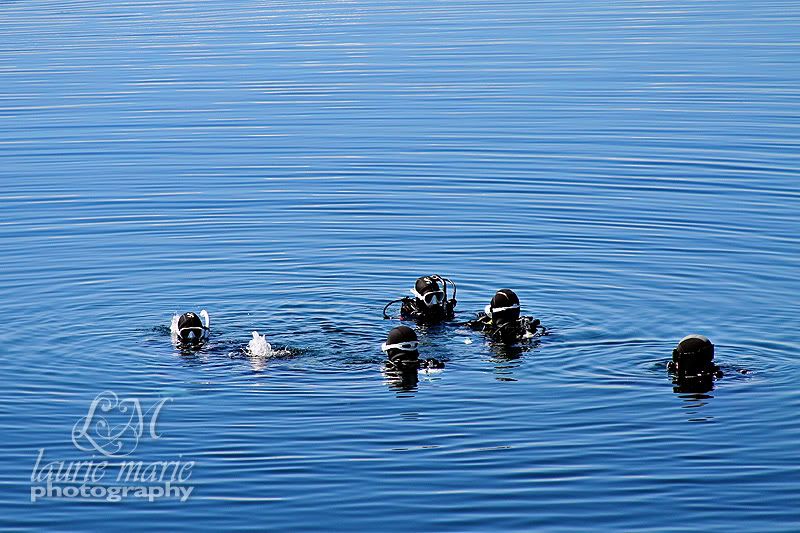 And while we were underwater this Lion's Mane jellyfish came by right at the surface and he got this great picture. Watch out for these suckers, they sting and have hundreds of tenticles that are pretty much see-through at the end. The big ones we saw had tentacles as long as 20 feet or more, but they can get even bigger. For you literature lovers out there, don't worry, they don't kill as portrayed in the Sherlock Holmes story The Adventure of the Lion's Mane.